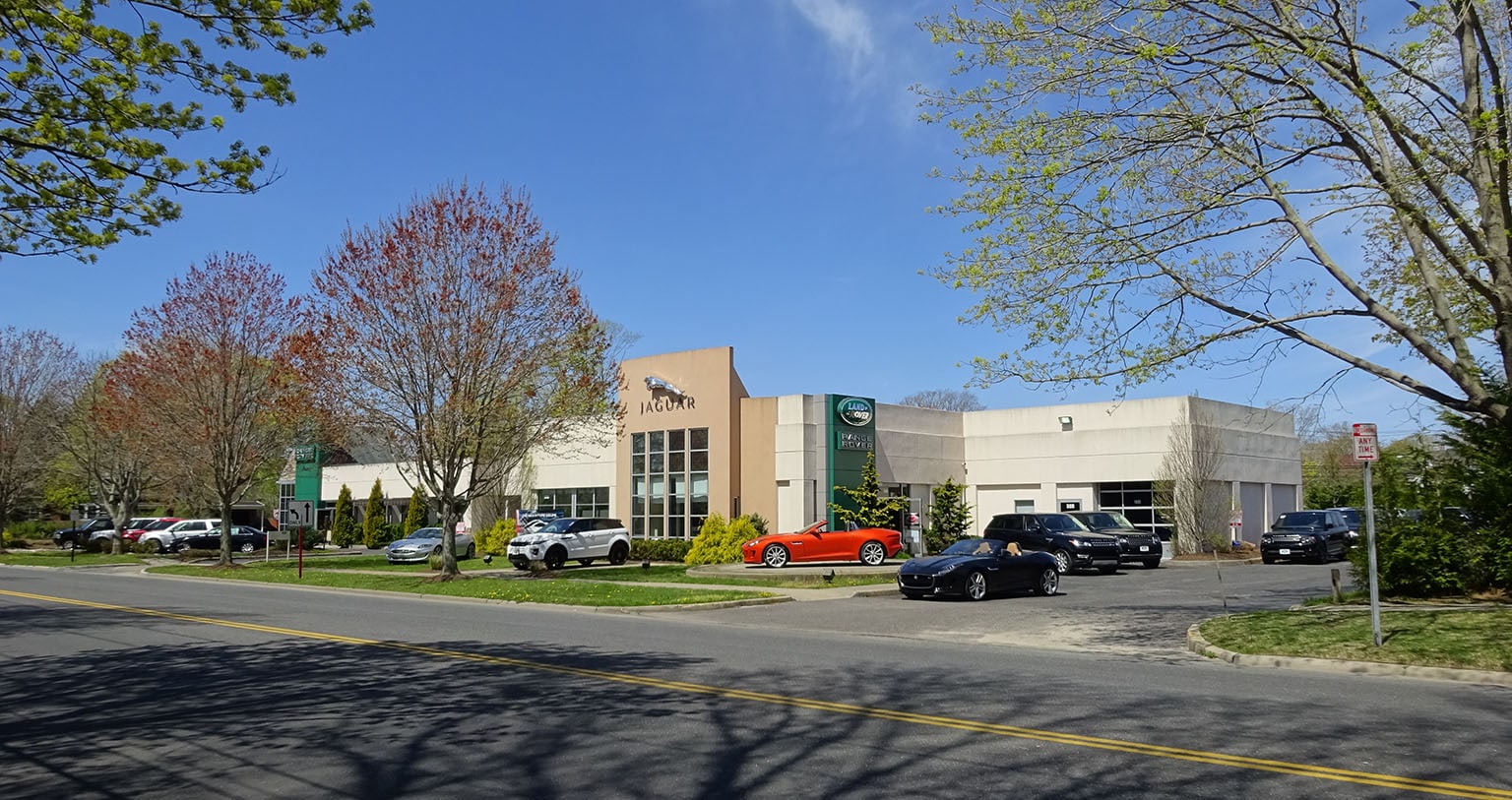 Land Rover Southampton is a proud member of the
JLR Long Island Group
. For over 25 years, our Long Island stores have served the New York region with distinction, winning prestigious factory awards such as Dealer of the Year and Marque of Distinction. What this means to you is that we can offer you the most advanced, the most powerful, the most complete luxury and all-terrain vehicles in the world, supported by exceptional product knowledge and customer service.
Our Land Rover Southampton store proudly serves the eastern Long Island communities of Southampton NY, Bridgehampton, Hampton Bays, East Hampton NY, Tuckahoe NY, and beyond!
Regardless of where you live, please feel free to navigate through our website and contact us directly through the site, give us a call, or stop by and chat with one of our knowledgeable sales guides at 345 Hampton Road in Southampton. We have that special combination of luxurious all-terrain vehicles, professional and dedicated staff, and loyal customer base.
JLR Long Island currently includes locations in East Hampton NY, Southampton NY, and Sag Harbor. Our dealerships throughout Long Island have built their reputations on providing courteous, honest service, and real-world automotive expertise. Our customers appreciate the way we do business, and we know you will too.
We know that when the time comes to purchase an automobile, you have options. New. Used. Foreign. Domestic. Economy. Midline. Highline. Exotic. And, there are plenty of places to look, from private sellers to online auctions and dealers' lots. We also know something else; that in a recent consumer survey, buying a car was voted the single most stress-inducing purchase that the average consumer makes. The reason is simple. A new or used car is something that you may live with for a long time. And, buying the vehicle itself is only the beginning. After the agreement of sale is signed, you're committed to years of oil changes, service visits, fuel refills, tires and more. So, you want to get it right the first time.
That's why, since we've opened our doors, we've been much more than an automobile dealer. We sell them when they're
new
, and we know them like no other dealer when they're
pre-owned
. We provide industry-leading factory-authorized service, competitive prices, affordable lease and purchase terms, and unequaled vehicle ownership experiences to the residents of Long Island. No wonder our customers come back to us time and again - and send their friends to see us. At JLR Long Island, we work hard to earn your business. Then, we work harder to keep it.
Keep up with the latest news and happenings from Land Rover and our dealership by following us on
Facebook
and
Instagram
.